April 27, 2016 - In a recent unreleased video released by LG Electronics, the famous Hollywood director Francis Ford Coppola praised LG OLED TV as another breakthrough product in the field of home theater entertainment.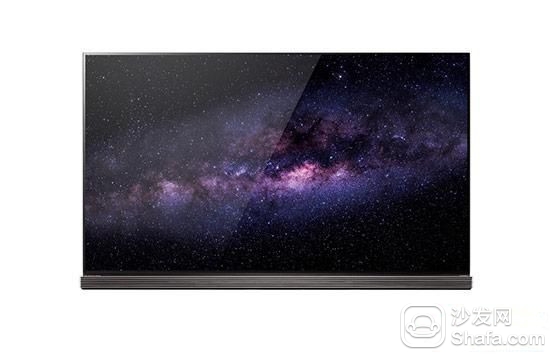 LG OLED TV is able to present the perfect black, and then create incredible, lifelike colors, which the industry critics call "best picture quality in history." This TV set a limit for filmmakers to enable them to create content in ways that they could not have imagined before. Before Coppola praised OLED TV, several Oscar-winning directors have hailed the outstanding picture quality of LG OLED TV as the great success of today's television technology.

Coppola said: "The first time I watched "Modern Revelation" on LG OLED TV, I was very excited inside, not only because the picture was very realistic, just like I was sitting in the director's chair almost 40 years ago. At the same time, but also because I saw the movie effects that I always wanted to present. Each scene is lifelike and amazing. Every detail is extremely clear and immersive. When you show on the screen, many of the original ones were lost. The details are now re-shining."

LG OLED TV was first released in China in 2013, and it has created a brand-new TV category. Both experts and consumers regard it as the best picture quality on the market today. With the help of luminescent substances, each pixel of the OLED display can be completely turned on or off, creating a perfect black and attractive contrast, making the picture more vivid and more realistic. Through OLED technology, consumers can enjoy a stunning picture: perfect black, incredible colors, even if viewed from a wider perspective does not affect the effect, which makes it difficult for any LCD/LED TV to reach. LG OLED TV rendering black depth 200 times that of LCD panels, can achieve infinite contrast, the color fidelity pushed to an unprecedented level.

Coppola explained that he had spent nearly a year and a half in the jungle when he filmed The Revelation Now. When we used film to make movies, even if we watch it now, we can recall that it was time to shoot high quality images. Hard times to overcome difficulties."

"Imagine experiencing so much hardship and the audience is not able to enjoy the picture I want to show on the technologically advanced TV. LG OLED TV is an unparalleled TV technology. If you are fortunate enough to install a piece of your home or other place OLED screens, then you can appreciate the vivid, vivid and clear picture, which is simply beyond the concept of traditional television."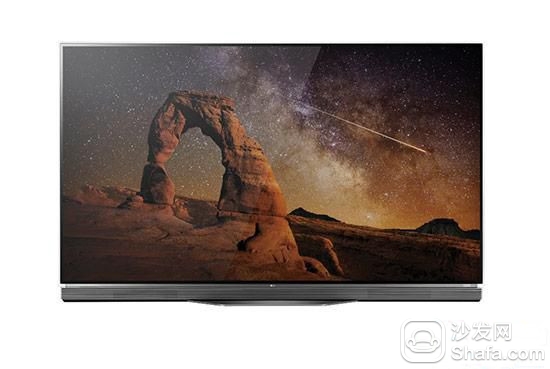 LG's 2016 OLED TV is the third generation of this new display technology, which will be available in the United States starting this month. The entire 2016 LG OLED TV series guarantees the ultimate viewing experience supporting high dynamic range (HDR).

In fact, the 2016 OLED TV series is the first product to achieve a full HDR experience. The series supports all industry-standard HDR formats developed by major broadcasters, movie studios, and consumer electronics manufacturers worldwide, including HDR10 and Dolby VisionTM HDR technology. The product line also received UHD Alliance's "Ultra HD Premium" certification. Only the product's image clarity, high dynamic range, peak-to-height ratio, black-scale and wide-gamut, and other important indicators have met the UHD Alliance performance standards to obtain this certification.

LG OLED TV can achieve the perfect black to present more picture details, coupled with high dynamic range, together to create a closer image of the real world for consumers, so that the details of the original lost on the screen fresh live again. Therefore, OLED TV is the ideal device for playing HDR content.

David Vander Waal, vice president of marketing at LG Electronics in the United States, said: "The quality of the LG OLED TV presentation has been praised by industry experts and consumers as the best TV picture quality in the consumer market. Innovations in OLED TV, together with 4K Ultra HD and HDR technologies, etc. Progress is revolutionizing the home entertainment experience and helping viewers watch movies in ways that visionary filmmakers such as Francis Ford Coppola have come to expect."

In order to further create an unparalleled home viewing experience in 2016, LG and Technicolor teamed up to create a new content experience for the home environment to meet the new content and display specifications set by the UHD Alliance, allowing video image processing technology to exceed the existing limits. LG OLED TV will provide dynamic content selection through its web OS Smart TV platform and streaming media partners such as Netflix, Amazon and VUDU.

In 2016, LG will launch eight multi-size flat or curved models, so that more consumers can have the opportunity to use OLED TV, of which the flagship product is a 77/65-inch G6 model and 65/55-inch E6 model. All products combine the extraordinary performance of revolutionary OLED display technology, 4K Ultra HD resolution and HDR capabilities. LG will continue to offer 2015 models at competitive prices, including the EG9100 model, priced below $2,000.

Half-cell Polycrystalline Solar Panel

Half-Cell Polycrystalline Solar Panel,340W Half Cell Solar Panel,High Efficiency Polycrystalline Solar Cell Panel,Half-Cell Poly Solar Panel

Jiangsu Stark New Energy Co.,Ltd , https://www.stark-newenergy.com