According to public data, the optical communication chip market grew by 4% in 2015, and the compound annual growth rate in the next five years will reach 8%. By 2018, the market for optical chips and packaged devices will reach $10.5 billion. The optical transmission market is still its largest market. The data center market is the fastest growing, with a compound annual growth rate of 22%. It will reach 4.5 billion US dollars in 2018. In addition, the optical access market demand is stable and the annual demand is maintained. At $1 billion.

Optical devices and chips are the core technical competitiveness of optical communication companies, especially optical communication chips. The overall strength of China's optical devices and chip companies is weak, and the products are mainly concentrated in the low-end and mid-range fields. The high-end fields such as active devices and 100G optical modules above 10G have gradually made breakthroughs. For example, Solvay's 100Gb/s QSFP28 transceiver module has performance and cost advantages. The easy-to-fly 100GQSFP28 optical module has been successfully developed, and the 100GCFP-LR4 optical module has been officially commercialized.

However, at the chip level, it still relies mainly on foreign chip manufacturers. With the continuous occurrence of mergers and acquisitions, international manufacturers who have the right to speak in mergers and acquisitions will tighten the risk of components out of stock for domestic devices and module manufacturers without core chip technology. Advancement in R&D will help reduce this risk.

In the domestic optical communication industry, a number of enterprises with independent research and development capabilities have emerged. For example, Huawei Haisi, ZTE, Hisense, Fiberhome Communications, Xiamen Youxun, etc. Guangxun Technology is the only manufacturer in China that can produce DFB and APD chips below 10G, and is the only manufacturer in China that has independently developed a full range of PLC chips and scales production. Guangxun Technology has the ability to ship 80 million chips/year. The self-sufficiency rate of its chips is about 95%, but most of the chips are low-end self-produced, and high-end chips are trying to break through. On the high-end chip, the demand for cloud computing and data center applications continues to grow, and 100G is becoming standard. Domestically, Huawei Haisi has mastered the 100G optical module chip technology. Recently, Optical has introduced the 120G CXP module and the 100G QSFP28 SR4 module. Soon, its self-developed 10G VCSEL array chip will also be applied to such products, which is the first domestically implemented chip of 100G rate optical module in China.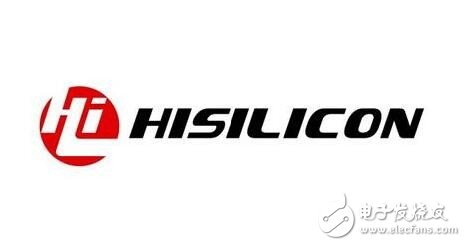 It is worth mentioning that at present, the photonic integrated chip developed by Qixin Optoelectronics has entered the testing stage and will be widely used in the optoelectronic information industry after it is put into production. The photonic integrated chip independently researched and developed by China is regarded as the "curve overtaking" of traditional integrated circuits, and promotes the development of China in the field of optoelectronic integrated circuits.

Inter-chip or intra-chip communication transmissions can replace electrons with silicon photons to achieve higher transmission rates. At present, foreign manufacturers have mastered the advanced technology of silicon photonics, and domestic manufacturers keep following up.

Last year, IBM Research announced that it has completed the design and testing of a fully integrated wavelength multiplexed silicon photonic chip for the first time, and will soon be available for the production of 100Gb/s optical transceivers, which will allow for higher data transmission in the data center. Rate and bandwidth to meet the needs of cloud computing and big data applications.

Silicon photonics technology uses small optical components to transmit optical pulses, delivering large amounts of data at very high rates between server chips, large data centers, and supercomputer chips, breaking through data traffic blocking and traditional expensive network interconnect technologies. Limitation, greatly reduce the data transmission bottleneck between the system and the computing components, and improve the response time. IBM's breakthrough development uses semiconductor technology below 100 nanometers to integrate optical components and electronic circuits on a single wafer.

Huawei has acquired the Belgian silicon photo company Caliopa earlier and acquired the British photonics integration company CIP. Guangxun is actively deploying in the key technologies and practical exploration of silicon photons. With the comprehensive strength and the support of the national integrated circuit industry, it will accelerate the promotion of silicon photonics projects.

From the perspective of wireless communication, the 6G/10G optical module is the core component of the 4G base station and the 4G transmission equipment. The transmission in the base station is mainly 6G and below optical modules, and the transmission between the base stations mainly uses 10G optical modules. The development of wireless communication is bound to bring new growth momentum to the optical module industry.

In the domestic market, Xunxun Technology has a 60% share in the 4G LTE segment. With the acceleration of 5G development, Guangxun believes that 25G optoelectronic chips will become the mainstream configuration in the future. This is a step closer to the 10G era, and 10G is the basic configuration of the future. It is expected that the data transmission speed of 5G will be 40 times that of 4G, and the demand for 5G optical modules will far exceed the demand of 4G.

The industry predicts that in 2016, China's operators will become more and more competitive in 4G and fixed-line broadband. At the same time, wireless network and access network investment will exceed expectations, and optical communication investment will exceed 30%. Recently, China Unicom released the LTE FDD Phase III collection tender notice, with a procurement scale of 469,000 base stations, pushing operators' 4G competition to a higher level.

It is predicted that we will soon see 5G demonstrations at the 2018 Winter Olympics in Korea and the 2020 Summer Olympics in Japan. With the advent of 5G communication, the 5G market space reserved for optical communication manufacturers will be even broader.

True Wireless Earbuds , GS18 IPX5 Waterproof Bluetooth 5.0 Wireless Headphones with Microphone Charging Case 30H Playtime in-Ear TWS Earphones Hi-Fi Stereo Sound Headset for Workout Running Travel

1, TWS Bluetooth 5.0 chip: Bluetooth Earbuds adpot latest Bluetooth 5.0 technology to ensure the most stable connectivity, fast transmission without signal loss or music dropouts. The range is up to 10m away, with built-in Micphone, perfect for hands-free phone calling, sport, working or listen to music that provides the wonderful stereo call & audio quality and clarity.

2, Fast auto pairing: truly wireless earphones automatic system gives you a hassle-free experience when pairing and connecting to your device, just take the Earbuds out of the charging case, they will pair with each other automatically. When the light on the left earbuds flashes, enter the mobile phone Bluetooth setting to pair the earbuds. Easy to operate and fast to connect.

3, 35 hours playtime and comfortable wearing: Bluetooth Earphones get 4-5 hour`s playtime from a single charge (only 1 hour charge time) and 35 extra hours in the mini portable charging case. This Wireless Bluetooth Earbuds are very lightweight and the ergonomic design provides a comfortable ear-fitting, reducing the pressure of the ear, so you won't feel uncomfortable even if wear it long time, also fits firmly in your kid's ear whilst comfortable. Compact size makes it so easy to fit in your pocket or hands

4, One button control and wide compatibility: The wireless Headphones are designed with one-button control, you can freely switch songs, answer/reject a call, adjust volume and Siri; this true wireless earbuds compatible with all bluetooth enabled devices, iPhone Samsung, Android iOS smartphones, iPods, Tablet etc; also with sweatproof sports wireless earphones design, perfect for sports, gym, workout, driving, travelling, airplane and most of the places.

5, Individual usage Bluetooth Earpiece: Goodsounder GS18 Bluetooth Headset not only uses a separate headphones earbuds design, also work as a individual use, so you can use single or a pair of earbuds with your family, friends and lovers to record your friendship, love, sharing your happy moment, is the most memorable gift.

Detailed specifications:
● High, medium, low, three - frequency balance, sound shock
● Stereo audio transmission agreement A2DP .AVRCP .AVDTP .HFP .SPP .HSP .GATT
● High-grade HiFi composite speaker unit
● Both ears can be connected to one mobile phone at the same time, or to two mobile phones
● Automatically matched and connected back to the connected cell phone without any operation
● Support AI intelligent voice function, support IOS and some android mobile phone voice assistant function
● Support to switch between English and Chinese
Speaker size: 10 mm
Sparation:≥90 dB
S/N:≥75 dB
Transmission distance:10 M
Playtime/Calling time:4 H
Charging time:1 H
Earphone unit battery:35 mAh
Charging case battery:400 mAh
Bluetooth version: 5.0 V







True Wireless Stereo Earbuds,True Wireless Stereo Bluetooth Headset,Bluetooth Earbuds,Wireless Headphone,Tws Headset,True Wireless Stereo Headset

Axiswell Technology Co., Ltd , https://www.medhealthycare.com