Facing next year's 3G take-off, terminal design welcomes industry rise

In the 2009 China 3G Terminal Design Conference and one of the key components of mobile phone 3G selection (CMKC2009) seminar, one of the series of technical conferences of the Electronics Fair, Fairchild, MediaTek, Numonyx, Sunlord Electronics, Seiko Electronics, Lous Electronics, Sanxin Electric and other key mobile phone component suppliers joined hands with China Mobile, iSuppli, and Samsung 's chief Android experts to participate in discussions on 3G terminal design related topics with more than 500 elites from the Pearl River Delta electronic design industry.

Today's reorganized operators have obtained 3G operation licenses, injecting new impetus into the development of 3G in China. Zhang Qingzhong, director of the China Communications Society and the 11th High-Tech Fair Organizing Committee, said in his speech that by September 2009, the construction of 3G had basically covered 435 cities. It is expected that by the end of this year, 3G networks will cover more than 1,000 Cities. Due to the development of the market and technology, the development direction of the terminal has always been the focus of everyone 's attention. This meeting will share with you the key achievements of 3G key original devices, and at the same time promote the cooperation of mobile phone manufacturers and key components. And exchange.

Experts are unanimously good, next year may usher in the 3G era

Wang Yang, Director of iSuppli China Research Business, had a lively discussion with the guests on the development trend and market opportunities of 3G terminals. He said that this year is a very important year for China 's 3G market. Manufacturers and operators have obtained licenses and have begun to build large-scale 3G networks nationwide. China 's 3G market is just starting, while Japan, the United States and France It has been relatively mature. From 2009 to 2009, the proportion of almost all mobile phones sold in Japan has been nearly 100%. Every mobile phone sold in Japan is a 3G mobile phone. In the United States, Western Europe, and France, this proportion has also reached about 60% to 70%. In the next few years, their market will also quickly transform into the 3G market. China is a very good starting point this year, next year is a year of soaring, next year I believe that China's 3G market is a very rapid growth.

In his speech entitled "Thinking about the Development of Mobile Terminals in the 3G Era", Zhang Haiyang, Project Manager of the Data Department of China Mobile Communications Corporation, also expressed confidence in the prospects of the 3G terminal market and talked about the importance of 3G terminal design in the entire 3G industry chain. He said: "3G terminals have been related to the key links of the entire operator's 3G market business development. The terminal's model, price, scale and performance directly affect the operator's business implementation. 3G has proposed more High requirements. From the perspective of users, 3G brings users a richer service type and a wider range of business fields. Therefore, we need our 3G terminals to provide users with more diverse options. Full integration requires the Internetization of our 3G terminals, which can support richer Internet applications and smoother time to browse the Internet on mobile phones. And we need our 3G terminals to be user-centric and keep close User habits are more humane. "

However, due to the financial turmoil and the global economic situation is not optimistic, Liao Qingfeng, China 's chief representative of MediaTek Co., Ltd., said with deep feelings: "Last year, the financial crisis has just started, and last year, the mobile phone industry felt very stressed. At this time of the year, we have seen the appearance of rejuvenation from the leading indicators, but it is still relatively hard in the entire European and American society, and there is still a considerable distance from the real rebound. What about the Chinese mobile phone industry? We have to consider ourselves, we have With a population of 1.3 billion, we have such a large market, let alone let us lead the European and American society, we have to solve our own problems. "

3G terminal design device selection should be the top priority

In addition to discussing industry trends and technology trends, industry elites also gave wonderful speeches on the design and selection strategies of 3G terminals. Mr. Tian Hua, Sales Manager of Lou's Electronics, brought Mems microphone technology and development trends, not only described the principle, characteristics and types of MEMS microphone technology, but also explained in detail the development trend of MEMS microphone products, MEMS microphone application status and innovative application business opportunities. In his speech, he pointed out that more and more customers want to make their phones smaller and smaller, so that the microphone has no place to hide and placed on the eyer phone. In the second half of 2008, the industry stepped into the flute bar from November, but from 2009 to today, the microphone growth rate is determined to be more than 40%, which shows that customers have more and more recognition of it. The future microphone must be a miniature microphone. With the decline of its products, the future growth of microphones is very fast.

Gao Qixun, president of Sanxin Electric Hong Kong Co., Ltd. and his partners systematically introduced the magical function of the man-machine interface device of the entertainment mobile phone-the universal key, and gave a wonderful demonstration at the meeting. He said: "Since the universal key also covers all the functions of the five-direction key, we only use one thumb to make very complex motion control. Especially for games, it is best to do it because you can control the direction of movement while doing Click or tap action (these two actions can be completed with only one thumb). And, the universal key is small in size and ultra-thin thickness, which is very suitable for application on portable devices. "Compared with the touch screen, the universal key has some The advantage is that the touch screen does not have, more practical.

Due to the introduction of the 3G concept in recent years, mobile communication devices have put forward new requirements for inductive components. Hou Qintian, product manager of Shenzhen Sunlord Electronics Co., Ltd., discussed the selection of inductive components in mobile communication equipment. In particular, he pointed out six points: miniaturization, low power consumption, high efficiency, high current, low cost, and environmental protection.

When talking about 3G mobile phones, Li Wenhui, marketing manager of Fairchild Semiconductor Corporation, pointed out that due to the rapid development of 3G technology, new requirements have been put on related devices in terms of performance, power consumption, protection and IC size. In his speech, he introduced the advanced USB and power solutions used in 3G mobile phones. He believes that the USB interface of the plug-in should all implement a unified standard. The EU has issued a relevant memo in June this year. The five major mobile phone suppliers basically agreed to use the USB interface as the plug-in standard in 2010. Another GSM organization, there are several types of USB, one is Micro-USB, they use Micro-USB to do it uniformly. Whether it is a 3G mobile phone or a general mobile phone, there must be at least three interfaces, one is a plug-in mobile phone, one is a simple USB, and one is a microphone interface. This is wasteful. If all the functions are unified in one interface, a lot of cost can be saved.

In addition, SIH / SII Seiko Electronics Co., Ltd. FAE Application Engineering Manager Lu Wei introduced the application of SII sensor technology to mobile phones for the guests; Xu Rongchang, director of Numonyx Asia Pacific Wireless Division, introduced the design of wireless An easier set of flash memory solutions. ; Samsung Android chief expert, software engineer GEUNSIK LIM introduced the Android porting experience based on the S3C6410 development board, and introduced the overview of Android and the licensing issues involved in the workshop on the second day. The Android platform is in the X86 architecture Applications, and Zygote based on pre-connection and pre-loading.

DIM to warm spot led/DIM To Warm led Spot Light to use light-emitting diodes as a light source for lighting. Use more traditional halogen spotlights, low luminous efficiency, more power, increased by exposure to ambient temperature, short life. DIM To Warm Led Spot Light source on the light emitting principle, energy saving, environmental protection level is far superior to traditional lighting. And the formation of unidirectional LED glowing light distribution for lighting the perfect support.

Currently LED as light source lamps made more and more, DIM To Warm led Spot Light is one of the most acclaimed LED spotlights, as compared with other LED lamps, LED spotlights lower prices.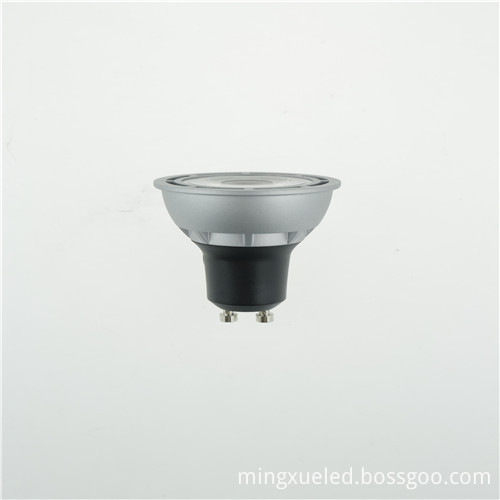 1. DIM To Warm led Spot Light can be driven using a low voltage DC,like led par30,led par38: a load of small, weak interference advantages of the use of environmental requirements are lower.

2. DIM To Warm led Spot Light can better control the spectral composition of light emission, which can be good for museums and galleries in the local or accent lighting.

3. LED lighting luminous point is very strong: light attenuation is much lower than traditional light sources, LED lighting prices civilians. 4. LED spotlights response time is very fast: in the microsecond level, as long as the switch is opened, will be bright, no delay and flicker.

5. DIM To Warm led Spot Light highly concentrated light energy emitted: concentrated in a smaller wavelength window, high purity.

6. A very long life: generally between 50 000 -10 million hours, because LED is a semiconductor device, even frequent switching, will not affect the service life.


DIM To Warm led Spot Light Application: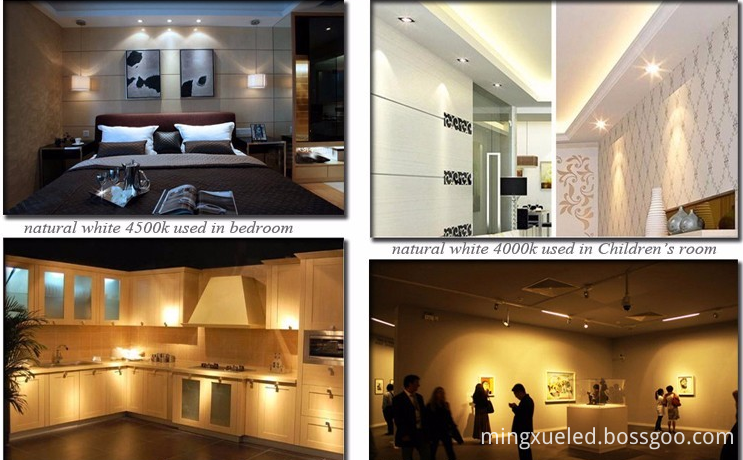 Mingxue Optoelectronics Co.,Ltd. has apply the I S O 9 0 0 1: 2 0 0 8 international quality management system certificate, For DIM To Warm led Spot Light we apply the CE, RoHS and SAA certificate for our led lighting product.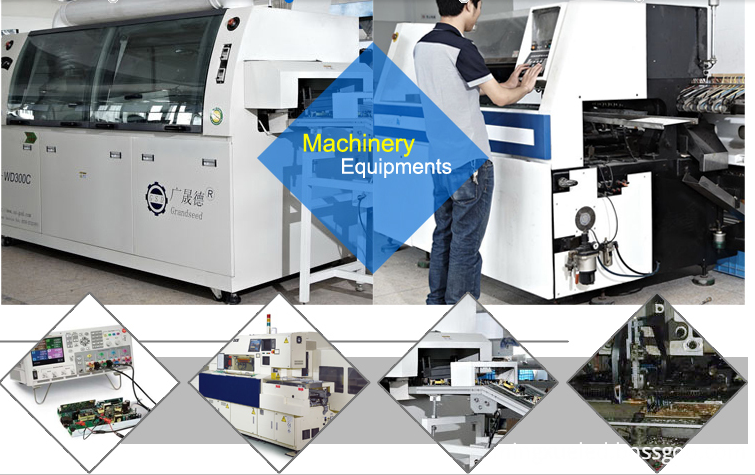 DIM To Warm led Spot Light

Dim To Warm Spot Light,White Dim To Warm Spot Light,Dim Warm Spot,Led Dim To Warm

Shenzhen Mingxue Optoelectronics CO.,Ltd , https://www.led-lamp-china.com