On April 24, 2014, Eindhoven, The Netherlands and Shanghai, China – NXP Semiconductors (Nasdaq: NXPI) and Datang Telecom Technology Co., Ltd. (Shanghai Stock Exchange: 600198) announced their joint venture recently. The company has obtained a business license issued by the Chinese government, marking the establishment of China's first automotive semiconductor company.

Datang NXP Semiconductors Co., Ltd. is headquartered in Nantong, China, adjacent to Shanghai, and has begun operations. The company specializes in the development and sale of advanced specialized automotive electronic chips using high-performance mixed-signal technology. As the largest supplier of China's automotive semiconductor market, NXP holds 49% of the joint venture, and Datang Telecom holds 51%.

The employees of Datang NXP Semiconductors are comprised of local engineers and experts who focus on the development of semiconductor solutions to support the growing demand for the latest automotive energy technologies in the Chinese electric vehicle and hybrid vehicle markets. The Chinese government emphasizes the determination to develop energy-saving and new-energy vehicles and supports its economic growth.

Datang NXP Semiconductors expects that the electric vehicle market will see a growth of ten years, with a compound annual growth rate (CAGR) of 70%, which will increase from 20,000 to more than 3 million in the next 10 years. The Chinese government is further expanding its electric vehicle purchase subsidy program, expanding from more than 80 cities in 25 cities, and plans to invest heavily in building charging infrastructure, with more than 200,000 charging stations nationwide.

Drie Freeman, vice president of global automotive product sales and marketing at NXP Semiconductors, said: "This is a very exciting time for NXP. The establishment of the joint venture creates an extremely favorable environment that allows us to take full advantage of the diversity of the market. We are convinced that the Chinese government's capital investment in the new energy vehicle market will help to promote the demand for electric vehicles for individual users. Including the joint venture with Datang Telecom, our investment in the Chinese market is long-term and we hope to lead the car. The development of industry solutions has driven China's industrial upgrading, which in turn has had a positive impact on other markets around the world."

Zhang Penggang, CEO and General Manager of Datang NXP Semiconductors Co., Ltd. said: "The professional integration of China's market leader NXP and the local knowledge of Datang Telecom has won the first opportunity for us to occupy the leading position in China's automotive semiconductor market. As a local company, meeting the needs of the Chinese market is of great significance to us. Whether it is to promote the electrification of modern cars or to promote power management, we will continue to work hard to innovate and provide solutions to meet the growing needs of our customers. Demand in the automotive market. We have taken the first step in a good journey and started to deliver products for the car leveling system, which are also valuable assets that NXP has contributed to the joint venture."

About NXP Semiconductors

NXP Semiconductors NV (NASDAQ: NXPI) is committed to providing a secure and interconnected solution for the smart world. Based on the expertise of high-performance mixed-signal, NXP continues to innovate in the automotive, smart identification and mobile industries, as well as in wireless infrastructure, lighting, medical, industrial, consumer electronics and computing applications. The company has business executives in more than 25 countries around the world. In 2013, the company's turnover reached US$4.82 billion.

Our PDA supporting Barcode Scanner, UHF reader, fingerprint scanner, NFC reader, RFID reader and etc. Our PDA are more durable, due to it is PDA With Thermal Printer, support it using in many industries, such as express, logistics, warehouse and so on. Every of our PDAs are highly qualified, passing CE ROHS IP65 standard. Our mission is providing the best PDA to our customers. Welcome to contact us for more details.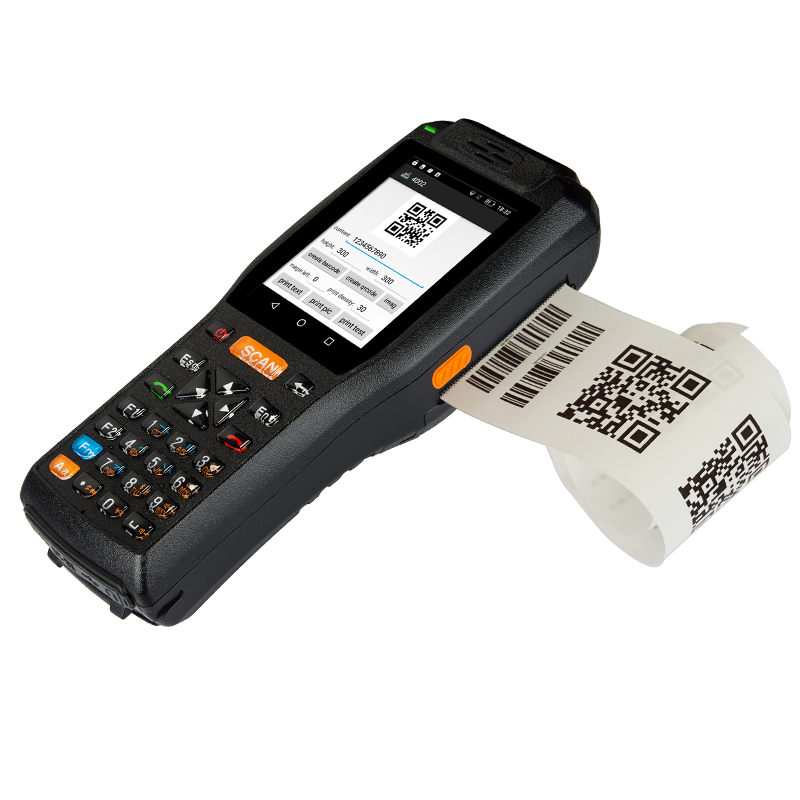 PDA With Thermal Printer

Pos With Pda,Pda With Built In Thermal Printer,Pda With Printer,Handheld Android Pda

Shenzhen Qunsuo Technology Co., Ltd , https://www.qsprinter.com