The world's major semiconductor companies have begun to fully develop wearable terminals. A smartphone alone can only get worse. In order to control the dominance of the "new trend", semiconductor companies will even create the final product. "Ultra-thin" and "small" also provide opportunities for Japanese component companies.

"I want to introduce a brand new category of products that we envision. It is called 'Qualcomm Toq'."

At the event for software developers held in San Diego, USA on September 4, Paul Jacobs, CEO of Qualcomm, a large semiconductor company in the United States, delivered a keynote speech and announced the name of the product aloud. Later, Jacob raised his right wrist to show the watch-type terminal he was wearing.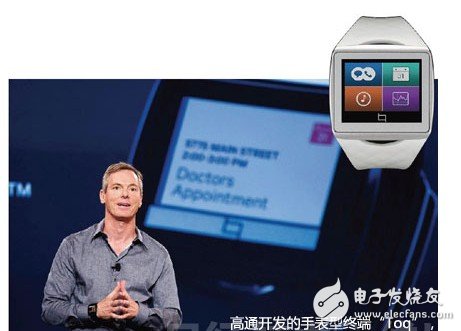 In the world market of processors, which are the core of smartphones, Qualcomm overwhelms the dominant players and holds nearly 40% of the market share. From July to September 2013, consolidated sales increased 33% year-on-year to US $ 6.48 billion, and net profit increased 18% year-on-year to US $ 1.501 billion. Quarterly sales reached a record high, which was a heyday.

Toq is a watch-type terminal independently developed by Qualcomm. This terminal can be wirelessly linked with a smart phone equipped with the US Google "Android" OS. Display information such as phone calls, messages, and schedules on the screen. And application software can also be added.

At the scene, Jacob emphasized the excellent operability of Toq. When he saw Qualcomm stocks go higher on the live screen, Jacob also made a victory gesture to celebrate, causing a live laugh. In the end, when Jacob announced "I want to give each developer Toq as a gift", thunderous applause broke out.

Qualcomm will launch Toq on the US market during the commercial war in late 2013. The specific price has not been announced, and it is expected to be between 300 and 350 US dollars. As a semiconductor company, this is the first time the company has developed a final product in 13 years since it sold its mobile phone business to Kyocera in 2000.

In recent years, Google, Microsoft, Amazon and other US IT (information technology) giants have accelerated the pace of independent sales of final products such as smartphones and tablets. After this announcement, the speculation that "Qualcomm may be involved in the product business" spread wildly.

But Rob Chandhok, a senior vice president who directs Toq development at Qualcomm Technologies, a subsidiary, rejected this speculation positively, saying, "We will not become a terminal company. Toq is only limited sales. 100,000 only. " This is because the real purpose of the company is otherwise.

The purpose is to promote technology

"The Window of New Technology"

For the positioning of this independently developed watch-type terminal, Chandlerk of Qualcomm Technology gave this statement.

At present, the watch-type terminal market is still in the dawn period, and there has not been a product that can lead the market like the Apple iPhone of the United States. The components and technologies used by various terminal companies in commodities are also varied.

Toq is "the proper form of a watch-type terminal" first displayed by Qualcomm. In order to make the technology used by this terminal become the industry standard for watch-type terminals, the company hopes to launch a finished product by itself and calls on terminal companies to establish a cooperative system. The ultimate goal is, of course, to sell Toq's own components and provide technical authorization to profit.

Qualcomm intends to adopt two new technologies. One is the self-developed reflective color display "Mirasol". Compared with ordinary liquid crystal, this type of display screen does not require a backlight, which can greatly reduce power consumption. Another independent technology is the wireless charging technology "WiPower". Eliminate the trouble of plugging in the terminal when charging.

Chand Hawk said confidently, "After the Toq is fully charged, it can be used for several days with the display on. And it does not need to be plugged in, as long as it is placed in a fixed position. Watch-type terminals cannot be the same in the same day. "

However, as a "winner" in the field of smart phone components, Qualcomm is so active in watch-type terminals with unknown market size, it really looks incredible.

In fact, the two technologies that the company intends to use for Toq were originally developed for smartphones and tablets. But for now, the promotion of the two technologies is not satisfactory. Especially Mirasol. In 2011, Qualcomm announced an investment of about 1 billion US dollars to build a factory. Therefore, in order to put it into practical use, Qualcomm may also do everything possible.

Moreover, the smartphone processor business with the largest share in the world is by no means a peace of mind. Because in the future main battlefield-China, the company's share of supplying processors to emerging smartphone companies is not high.

According to a survey by Techno Systems Research in Japan, in 2013, Taiwan MediaTek (MediaTek) and China Spreadtrum (Spreadtrum) together are expected to account for about 75% of the smartphone processor supply share of smartphone companies in mainland China. Qualcomm's share is only about 18%, which is only half of the company's global share.

Qualcomm is the first to find a "successor" for smartphones, "presumably because there is a crisis consciousness that smartphones alone will eventually go downhill" (Japanese semiconductor industry insiders).

It's not just Qualcomm. The world's major semiconductor component companies now regard wearable terminals as a popular candidate in the post-smartphone era, and cast their eager eyes on it.

In the past, it was also called the "Wintel" alliance with Microsoft. Intel, the world's largest semiconductor company that once led the development of the personal computer industry, was also one of them. In order to regain the throne of "Leader" that Qualcomm took advantage of the explosive popularization of smartphones, the company has launched an action.

"Intel's smallest chip ever."

Intel's goal is the heart of the wearable terminal-the processor. On September 10, Intel held a developer conference in San Francisco, USA. At the meeting, the company's CEO Brian Krzanich (Brian Krzanich) released a dedicated processor and announced that he would vigorously develop wearables.

The processor is called "Quark" (Quark). "Elementary particles", the smallest unit derived from matter. Prior to this, the smallest processor developed by Intel was the "Atom" for tablets and laptops, which means atoms. By putting in smaller "basic particles", the company has already launched A decisive battle.

Kranick said: "Compared with performance, wearable terminals pay more attention to power consumption and size," and Quark's characteristics are precisely achieved low power consumption and miniaturization. Compared with the current Atom, "power consumption is only 1/10 of the former, and the size is 1/5" (Kranick).

At the conference site, Kranick showed a wristband concept terminal equipped with quark. It shows a posture of actively developing in cooperation with terminal companies. Intel will begin to provide development systems for quarks in 2013.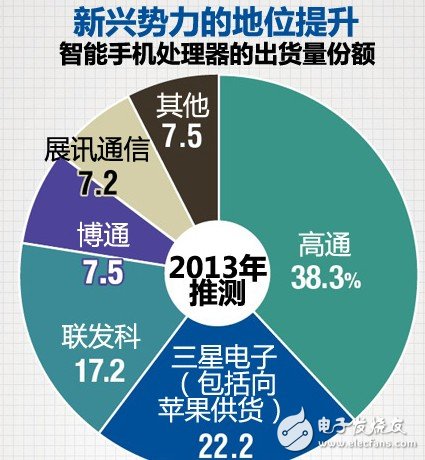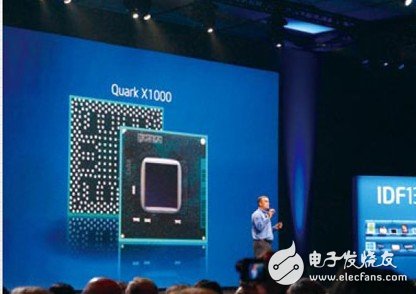 Intel Quark processor

During the heyday of personal computers, Intel was committed to improving the processor's "working frequency" and other performance. During the transition from personal computers to smartphones, it suffered from the painful experience of other competitors such as Gamba. This time, the company hopes to launch a dedicated processor by Qualcomm to launch a counterattack on the market.

In summary, the two major US semiconductor giants are actively developing wearable terminals. As the core of the product, Intel's processors in the era of personal computers, Qualcomm's processors in the era of smartphones, respectively, showed an overwhelming sense of existence, acting as an indispensable "behind the scenes" in terminal development.

Now, some Japanese companies are also targeting Intel and Qualcomm. Olympus, which develops optical instruments such as cameras and endoscopes, is an example.


Function: The LED Bicycle Lights has 1-5 modes;

Feature: The Led Bicycle Lights usually high power and super bright;

Trait: The products are waterproof, shockproof;

Battery: AA/AAA/rechargeable battery/solar battery;

Method of application: Simple on/off push button operation;

Range of application: The LED Bicycle Lights for emergency events, camping, outdoor activities;

Adervantages: Our products are saled with factory price, and the quality can guarantee, lastly we provide warranty for 1 year.

LED Bicycle Lights

Led Bicycle Lights,Rechargeable Bicycle Flashlight,Rechargeable Led Bike Lights,Led Bike Light

Ningbo Henglang Import & Export Co.,Ltd , https://www.odistarflashlight.com