With the release of the iPhone 6s and iPhone 6s Plus on September 10, the new generation of multi-touch technology 3D Touch has become the focus of attention. Of course, big-name mobile phone manufacturers will not let go of this piece of fat, and lock this eye-catching technology. On October 14th, according to MacX, it is possible that Samsung will use the higher-level 3D Touch technology on the next-generation flagship S7, which is most likely to be provided by its core partner Synapics. It is reported that ClearForce pressure sensing technology is similar to the iPhone 6s 3D Touch, which can realize different functions by different operations on the screen of the mobile phone, such as shifting the slide, unlocking the screen, controlling the game, and the like.

1, Apple's own new generation of multi-touch technology - 3D-Touch

The touch technology of 3D Touch is the stereo touch screen function. The main function is to realize ultra-simple operation, which is called a new generation multi-touch technology by Apple. In fact, 3D Touch is based on the original Force Touch tap and tap, adding a new feature to re-press this dimension. The iPhone 6s's screen is light, tapped and re-pressed in three dimensions, which is more sensitive than the pressure touch screen technology on the Apple Watch.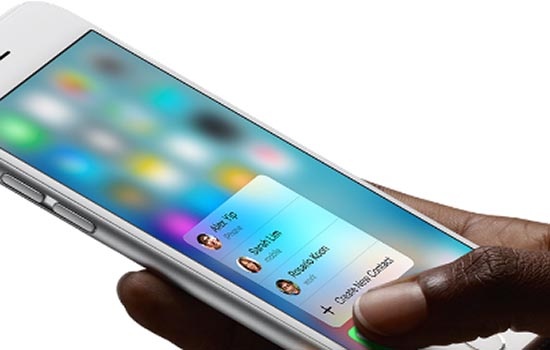 Force Touch Chinese name is pressure sensitive touch, also becomes a force touch, is a new touch technology, currently used mainly in Apple Watch screen and MacBook 2015 notebook touch panel, through Force Touch technology, the device can be perceived by tap Compared with the lightness of the tap and the different corresponding functions, the operating experience is better than the ordinary MulTI-Touch multi-touch technology. In simple terms, Force Touch technology not only supports the ordinary MulTI-Touch multi-touch technology, but also adds tap and tap operations. Tap and tap the screen to achieve different screen operation functions, and click and press The difference is the length of time the finger touches the screen.

Traditional tap, swipe, and two-finger gestures change the way we browse and experience the digital world, but Apple is not satisfied with it. The pressure touch technology used in Apple Watch and MacBook products expands the way it operates. To the three-dimensional level. On the iPhone 6s, I added a re-press response. Thus, such a MulTI-Touch was named Apple 3D Touch by Apple.

Force Touch and 3Dtouch are based on the same technology and are based on Apple's TapTIc engine, but whether you admit it or not realize it, 3D Touch is indeed better than Force Touch. Maybe the Apple Watch and MacBook will also upgrade this new pressure touch screen in the future.

2. Samsung or Synapics' ClearForce technology for the next generation of flagship S7

On October 10, 2015, Synaptics announced that it will provide samples of ClearPad® and ClearForceTM pressure-sensing touch solutions to the market, bringing new ways of human-computer interaction, such as adjusting the scrolling speed by applying different strengths. , scaling, control of how photos are edited, etc. It is expected that this new touch method will be delivered in early 2016. According to MacX, Samsung is likely to use the higher-level 3D Touch technology on the next-generation flagship S7. According to the news, ClearForce will provide more convenient and convenient functions than Apple 3D Touch.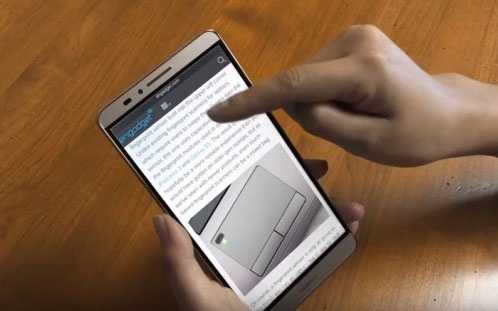 Not long ago, Huawei Mate S also announced support for pressing sensitive screens, and Mate S may also use hardware from Synapics. Samsung's smartphones already support different menus when tapping with the stylus, but this is different from direct finger press activation. The 3D Touch sensor detects user finger pressure, but software is the key to more functionality. Below are the ClearForce features that the Galaxy S7 may support.

What exactly is ClearForce? Below are the ClearForce features that the Galaxy S7 may support. Synaptics lists the following solutions: 1, variable speed scrolling; 2, image zooming and panning; 3, function preview and selection; 4, continuously variable game control functions; 5, unlocking and waking; 6, right mouse click operation (open Context menu); 7, stroke thickness control during drawing (such as writing Chinese characters and creating art works); 7, image editing (brightness, contrast, saturation); 8 caps lock and symbol selection (bypassing the change of keyboard mode), These operations are all achieved by applying different strengths.

Mention Synaptics, which I believe most people don't understand, has been developing pressure-sensing touch technology since 1996. Today, more than 60 patents have been and are being applied for, and the company's third-generation pressure perception The touch technology solution ClearForce enables smartphones to be differentiated and will be used in the future in the areas of tablets, wearables and car manufacturers.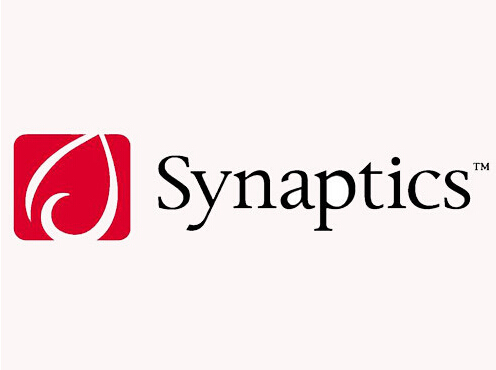 Profile picture

Kevin Barber, senior vice president and general manager of Smart Display Division at Synaptics, said: "This exciting smartphone human-computer interaction technology will soon become standard, highlighting our company's pressure-sensing touch technology Leading Edge. ClearForce's pre-customers include industry-leading equipment manufacturers and LCD module manufacturers seeking advanced technology to enhance user experience and efficiency."

Whether it is ForceTouch, 3D touch or ClearForce, this third dimension of touch screen control technology will inevitably sweep the mobile electronic devices such as mobile phones and tablets in 2016.

Novastar LED Display Control System

Novastar LED Display Control System,Regular Class B with Novastar,Receiving Card Class B,Led Display Receiving Card Class B

Shenzhen Macion Optoelectronics Technology Co.,Ltd. , https://www.macion-led.com