At present, major TV manufacturers compete fiercely in the high-end 4K ultra-high-definition product lines. In addition to Sony, LG, Samsung, Panasonic also wants to share a cup with their own "black technology."

Panasonic recently announced that it will officially launch the newest flagship of the VIERA series on the 22nd of this month - DX950 series 4K TV, 58-inch 500,000 yen (about 30,000 yuan), 65-inch 800,000 yen (about 47,000 yuan) .

At first glance, the price of the DX950 series is really not low, but after you understand the new technologies behind this TV, the view may change.

At present, the DX950 series has appeared in the Panasonic Japan official website, and was given the "best quality picture 4K TV" in the title.

According to reports, the DX950 series of super quality performance comes from two technologies.

The first is the Panasonic HEXA CHROMA DRIVE 6 primary color imaging technology. Simply put, in the original RGB primary colors of the TV, the CMY three-complementary color is introduced. From the color axis coordinate drawing, the original three-axis transformation is established. The six-axis correction, which will make the color of the screen more layered, but also enhance the color of the vivid and realistic. On this basis, the DX950 uses a new red phosphor to further expand the color gamut.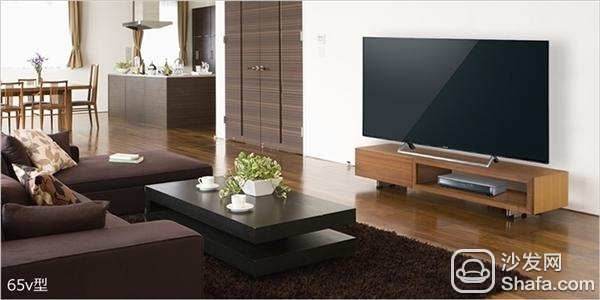 The second is a special backlight technology. The DX950 has an amazing 2,304 backlight partitions. In contrast, the dynamic backlight system released by Sony at CES 2016 in January of this year was only 512 partitions.

According to official technical data from Panasonic, 2304 backlit partitions are created through a unique multi-level partitioning well structure that isolates the LED backlights from one another and does not produce a mixture of light leaks due to similar light sources.

With so many partitioned light sources, plus 1000nit ultra-high brightness, it brings unprecedented to pure black, and ultra-high dynamic performance in LCD TVs.

There is a saying "no sound, no matter how good the show can not get out", Panasonic DX950 series TV also has a built-in bass, 1 bass, 2 mid-range speakers, the maximum output power of 40W, can achieve 5.1 channel Virtual surround sound.

In terms of interfaces, the DX950 series is equipped with 4 HDMI, 3 USB ports and 1 SD card slot, which is sufficient for daily use.

However, the addition of a series of high-end technologies has also affected the lightness of the body. The 65-inch model in the DX950 series weighs 38 kg and may not be easy to move.

Home Solar System ,Solar Panel System,Solar Energy System,Solar Lighting System

jiangmen jieken lighting appliance co.,ltd , https://www.jekenlighting.com