According to survey data, local brands accounted for the top five seats in the top eight of China's color TV sales in 2011, with a market share approaching 60%. It is expected to rise to 65% in 2012. Experts believe that this is due to the smart TVs promoted by local brands. However, in order to get consumers' continuous enthusiasm for attention, it is also necessary for enterprises to study consumer habits, tap consumer needs, and use innovation to break consumer aesthetic fatigue.

According to data from the Ministry of Industry and Information Technology, the domestic color TV industry showed a trend of falling volume and price in the first half of the year, with sales falling by nearly 20%. However, Chinese and foreign brands in the same market have shown different development trends: Sharp 's first-quarter operating loss was as high as 94.1 billion yen, and large-scale layoffs are being considered; Sony 's net loss for the first quarter of fiscal 2012 was 24.6 billion yen, and it is planned TV sales for this fiscal year are expected to be reduced from 17.5 million to 15.5 million. However, among local brands, TCL Multimedia has raised its annual shipment target twice, to 15.2 million units. Data show that TCL Group achieved sales of 6.616 million LCD TVs (including commercial displays) from January to June 2012, an increase of 60.6% year-on-year; the domestic market increased by 32.1%, and the overseas market increased by 108.4%. In addition, Skyworth Group's LCD TV shipments in the first half of 2012 rose slightly by 6.85% compared with the first half of 2011. Hisense's main business TV sales revenue in the first half of the year was 9.035 billion yuan, and revenue increased by 0.17% over the same period last year.

The industry believes that the collective decline of Japanese color TVs is related to the rigidity of the mechanism and the slow transformation. For example, local brands launched smart TVs as early as 2009, while Japanese brands did not launch similar products until early this year. According to a survey conducted by Aowei Consulting, since the launch of smart TVs, new technologies and new concepts have emerged in an endless stream, and there is a tendency to catch up with other smart terminals. In 2012, the trend of "smart + 3D + ultra-narrow edge" in the domestic mid-to-high-end color TV market was obvious, and the market share of smart TVs grew rapidly.

However, related surveys also show that consumers' response to the new functions such as speech recognition and gesture recognition launched this year is not as enthusiastic as the old ones, as if they are aesthetic fatigue after the excitement. Aowei Consulting survey found that consumers think that voice recognition and gesture recognition are attractive to only about 20%, while consumers think that smart applications are attractive to 74%.

In addition, after the introduction of smart TVs, the functions have been continuously enriched, and the store shopping guides often recommend "many" and "full" functions when recommending products to users. But after listening to the introduction of shopping guides, many users only feel the word "halo". During the reporter 's investigation, some consumers reported: "I wanted to buy a TV to watch online videos, but the shopping guide introduced me to games and education for half a day, but I could n't use them at all. I 'm confused, and I do n't know how his family differs from other brands. "

Aowei Consulting analyst Huang Wei believes that to break the current embarrassing situation, color TV companies must focus on tapping consumer demand in terms of products, sales, publicity, etc., study consumer usage scenarios and habits, and focus on sales terminals. Seek breakthroughs and innovations on important platforms.

Fan Kefeng, head of the International Standards Working Group on Smart TV International Standards of the International Electrotechnical Commission, believes that many consumers in China feel that smart TVs are not "smart". On the one hand, the application technology of smart TVs has not been fully realized, such as smart computing and smart perception. , Intelligent fault-tolerance, intelligent control and other intelligent technologies have not been well implemented on TVs, production, research and research standards are not well integrated, and a lot of research and development and industrialization work still need to be promoted; on the other hand, the user experience model is not mature, The attribute of smart TV is TV, which cannot be separated from the application habit of TV or the application mode of general computer. Therefore, manufacturers should continue to optimize smart technologies and closely integrate consumer habits to make them more user-friendly and develop a people-oriented application model.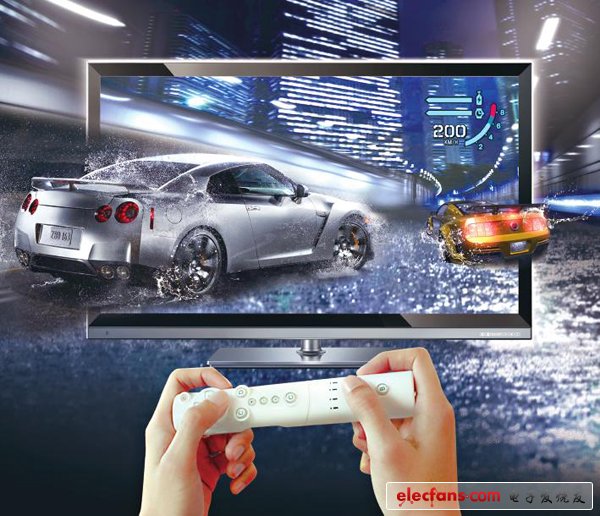 GMSK Radio Modem,High-speed Radio Modem,Long Distance Transmission

Shenzhen PuFang Technology Co., Ltd. , https://www.hytelus.com